- Bespoke Booking Platform Creation & Website Development
Share Discovery Village is a multi activity & accommodation provider like no other! When they approached us with their unique requirements for their new website, we were thrilled to design and develop a system completely custom to their needs. 
Users can now book all of the amazing activities and accommodation on offer, online quickly and easily.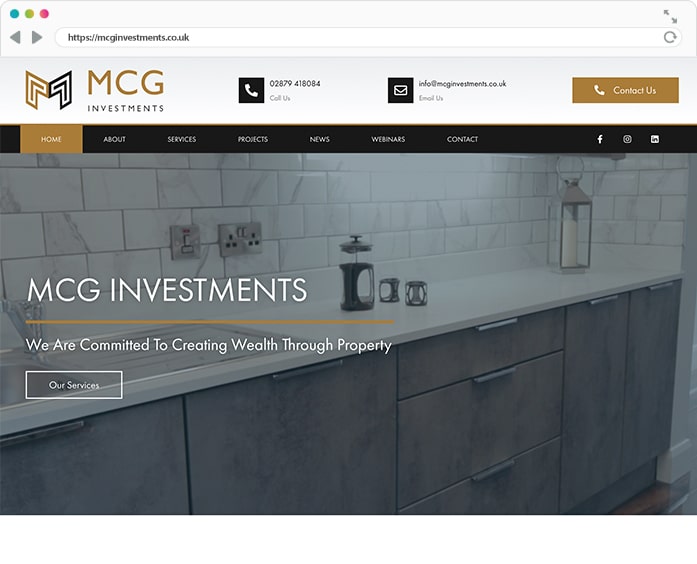 - WordPress Website Design & Development​
We're pleased to have worked with MCG Investments to complete their website build. MCG Investments is a professional, family run property investment company. Tanya McGeehan, Managing Director of MCG Investments has over 15 years experience in the property industry and founded the company 7 years ago. 
We worked to ensure the site is as engaging and user friendly as possible and provide ongoing support, hosting and maintenance to ensure the site stays relevant, secure and fast.
- Website Development & Mobile App Development
We're proud to work with the Khushee and the whole Indie Spice Group of restaurants based in Northern Ireland and Ireland. 
We also work with Bengal Brasserie, Jharna, & Indie Spice restaurants to provide website design and development, ongoing support & maintenance and mobile ordering & takeaway apps for iOS and Android.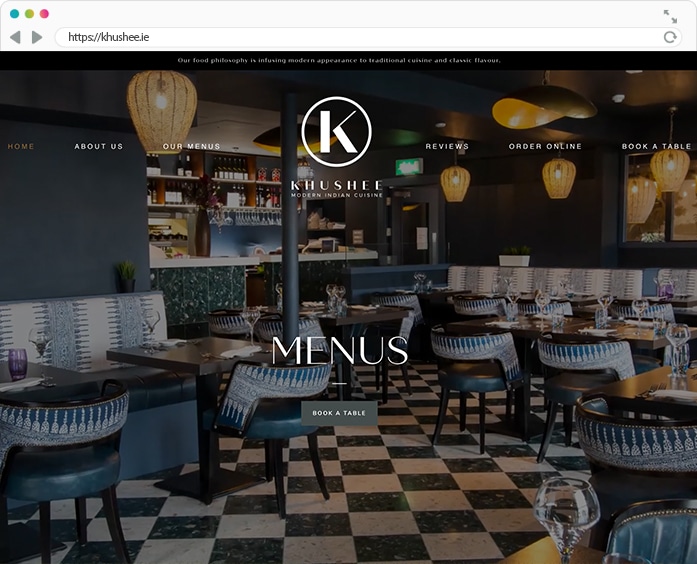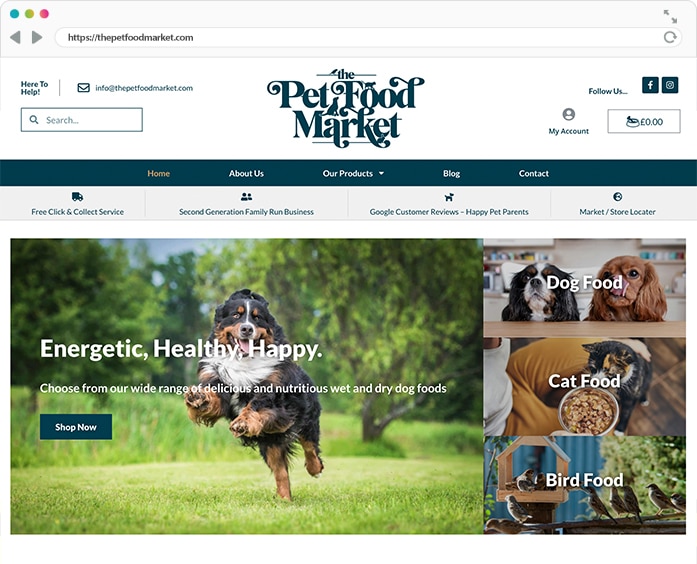 - WordPress E-Commerce Website Design & Development
The Pet Food Market website was created to open the business to a completely new market online. Trading for almost 20 years, The Pet Food Market is an independent, second generation, family run pet food business catering for Dogs, Cats and Wild Birds.
Now with their online presence customers from all around can buy their products quickly and easily from the comfort of their home and have it delivered.
- WordPress Website Design & Development
We created a website for Source Gym to showcase their online course offerings as a result of the COVID-19 pandemic. They shifted their business slightly to allow users to join classes and sign up for memberships online from their home.
This site uses lead generation forms, has a monthly membership system with automated payments and allows quick and easy management of their customer base, as well as showing off their services.